The Financial Impact of an Employee With Cancer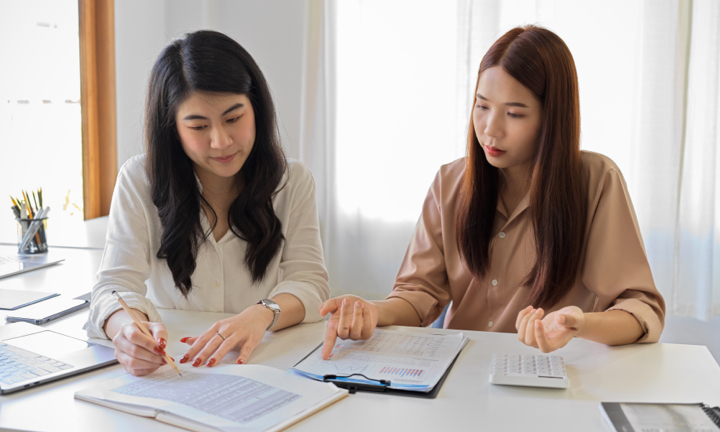 One in three adults in America is diagnosed with cancer. In fact, according to the National Cancer Institute, "45 percent of people diagnosed with cancer in the U.S. are ages 20-64 years, the traditional working age." This means one third of your workforce could theoretically be diagnosed with cancer or become a caregiver for a cancer patient. 
 Beyond the physical and mental toll on a cancer patient and their loved ones, cancer comes with a huge financial burden – and not just for the patient. Let's break it down a bit. 
How much does a cancer diagnosis cost?
Cancer is a multi-billion dollar industry and the cost of cancer-related health care is projected to grow to $246 billion by 2030 – an increase of 34 percent since 2015. The Agency for Healthcare Research and Quality's Medical Expenditure Panel Survey found that the costs for cancer are felt by everyone – a cancer patient and their family; employers; insurance companies; and taxpayer funded programs like Medicare and Medicaid. Patient out-of-pocket costs represent 5 percent of the total expenditure (about $5.6 billion), whereas private insurance accounts for 49 percent.  
Cancer can be a major driver of employer healthcare costs. In fact, cancer has been the leading cause of long-term disability for nearly a decade. 
What contributes to the high cost of cancer?
While costs vary from patient to patient, there are "three primary approaches to treating cancer, including surgery, radiation and pharmacological therapy (which includes chemotherapy, targeted therapy, hormone therapy and immunotherapy)." Someone diagnosed with cancer could receive a combination of any or all of these, depending on the treatment plan, but that's just the beginning. Cancer patients often need additional support through everything from stem cell transplants and blood transfusions to rehabilitative therapy, nutrition counseling, and mental health support.  
Costs of cancer continue even after treatment is complete
It's important for employers to understand that even after someone goes through surgery, radiation, or chemotherapy, the cancer experience doesn't end there. Cancer survivors are often treated for months – if not years – afterward and may deal with long-term side effects of treatment. These things could require additional support from specialist providers (e.g., rehabilitation therapists and psychotherapists) and continue for years. 
The indirect costs of cancer
The cost of cancer goes beyond healthcare expenses – these "indirect costs" are just as significant and can contribute to what's referred to as the "financial toxicity of cancer." These indirect costs could include: 
Transportation and lodging, particularly when receiving specialized treatment away from home

 

Lost wages or income if someone has to stop work temporarily or reduce their hours

 

Secondary effects, like fertility treatments, wigs for hair loss, or even special food

 

Caregiving costs for patients, whether for themselves or their family

 
Cancer is expensive, prevention is not
One of the best ways to reduce the financial impact of cancer is through reducing your risk before it occurs or catching it earlier on in the process when it's easier to treat. As your partner, CancerBridge can provide guidance on screenings and preventative services that decrease major risk factors, like smoking, obesity, poor nutrition, dangerous sun exposure, and the like.  
Experts who care, for employers who care.
Schedule a consultation and learn how we can integrate with your current benefits package. 
Give your employees the support they need from experts who care.
Learn how you can integrate CancerBridge into your existing benefits package.
Schedule a Consultation