The Benefits of Routine Cancer Screenings For Employees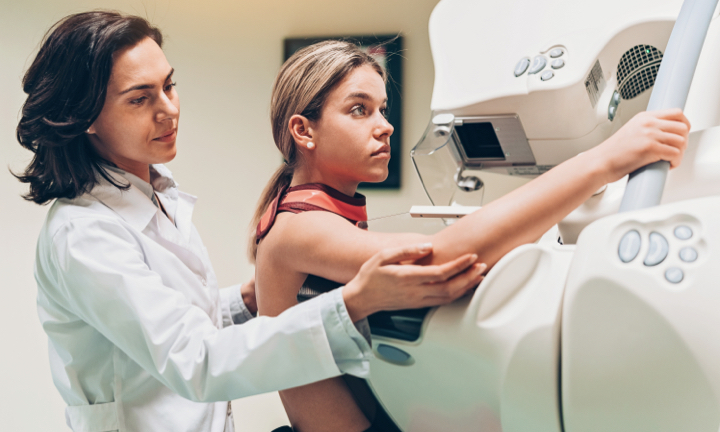 According to the American Cancer Society, at least 42% of newly diagnosed cancers in the U.S. are linked to modifiable risk factors. This means that roughly 805,600 cases in 2022 were potentially avoidable.   
The pandemic had a potentially devastating effect on preventative health, specifically cancer. The National Cancer Institute has shared that the pandemic initially led to sharp decreases in recommended cancer screening tests, which could mean that some early cancers may have gone undetected. While the long-term outcomes of delayed screenings won't become clear for years, this "could mean that 'missed' cancers might be larger and more advanced when they were ultimately detected."  
The impact of this is far-reaching, particularly as it relates to healthcare costs. PwC's Health Research Institute (HRI) is projecting a 6.5% increase in medical costs this year due to higher utilization rates of consumers who put off care during COVID.  
Prevention is our best defense in the fight against cancer, and regular screenings have the potential to save lives. Thankfully, it's not too late to encourage employees to take preventative steps to managing their cancer risk. Here are a few things you can do as an employer. 
Open the conversation.

Research

suggests that "workplace stigma is negatively associated with cancer screening uptake, and can lead to an employee's feelings of isolation, social rejection, financial insecurity and internalized shame." It's important to talk openly about the importance of wellness, preventative care, and early detection through screenings. Don't wait for an employee to ask, "Should I get screened for cancer?" Instead, bring up the conversation. CancerBridge can provide critical resources to help educate and empower your employees to take control of their health when it comes to cancer risk.

 

Evaluate your insurance plan.

Employees will be more likely to get the appropriate screenings if they're covered by your company's medical plan. As you evaluate potential healthcare providers, ensure that cancer screening appointments are covered under the plan. 

 

 

Educate employees about screenings.

There are

several types of cancers

that can be found early through regular screenings, including breast, cervical, colorectal and lung cancers. As your partner, CancerBridge can be a trusted resource to help employees understand what screenings are appropriate based on their age, lifestyle, medical and family history, and provide guidance on what a routine cancer screening timeline would look like for them. 

 
Promote healthier lifestyles.

Certain risk factors - like smoking, obesity, and poor nutrition - can be mitigated by changes in lifestyle. As an employer, consider offering programming that promotes a healthier lifestyle. Some cancer-fighting strategies include bringing in a nutritionist for a quarterly lunch and learn, creating an employee walking group, offsetting the costs of fitness memberships or rolling out a

smoking cessation program.

 
Cancer is expensive, prevention is not
One of the best ways to reduce the physical, emotional, and financial impact of cancer is through reducing your risk before it occurs or catching it earlier on in the process when it's easier to treat. To learn more about how CancerBridge can help, schedule a consultation and learn how we can integrate with your current benefits package.  
Experts who care, for employers who care.
Schedule a consultation and learn how we can integrate with your current benefits package. 
Give your employees the support they need from experts who care.
Learn how you can integrate CancerBridge into your existing benefits package.
Schedule a Consultation