Signs of Cancer Women Should Never Ignore by Heather Newgen
A recent article on "Eat this, Not that!" sited CancerBridge's own Andrea Palka in an article "Signs of Cancer Women Should Never Ignore," by Heather Newgen: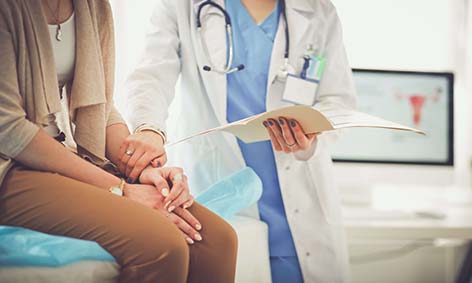 Andrea Palka, BSN, RN, OCN and nursing manager from CancerBridge says, "According to the American Cancer Society, at least 42% of newly diagnosed cancers in the U.S. are linked to modifiable risk factors. This means that roughly 805,600 cases in 2022 were potentially avoidable. The pandemic had a potentially devastating effect on preventative health, specifically cancer. The National Cancer Institute has shared that the pandemic initially led to sharp decreases in recommended cancer screening tests, which could mean that some early cancers may have gone undetected. It's also led to the 'covibesity' phenomenon – the widespread rapid weight gain in response to behavioral, psychosocial and environmental changes – which could increase the risk of cancer. While the long-term outcomes of delayed screenings won't become clear for years, this "could mean that 'missed' cancers might be larger and more advanced when they were ultimately detected."
Experts who care, for employers who care.
Schedule a consultation and learn how we can integrate with your current benefits package.
Give your employees the support they need from experts who care.
Learn how you can integrate CancerBridge into your existing benefits package.
Schedule a Consultation