How to Support a Second Opinion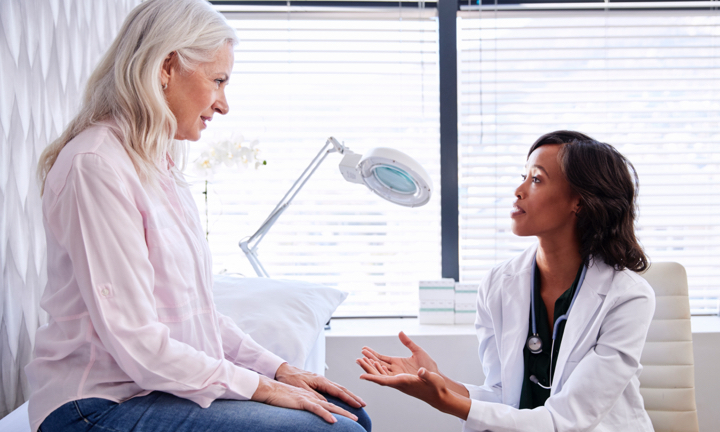 Receiving a cancer diagnosis can be a terrifying experience. Even if the test results and diagnosis are clear, it's natural to question whether the provider's recommended treatment plan is the best path forward. 
 As an employer, you can offer meaningful support to an employee during that process. 
When should someone explore a second opinion?
There is a myriad of reasons why someone may feel compelled to get a cancer treatment second opinion, which is not uncommon. In some cases, the objective is to reiterate the chosen treatment plan is endorsed by another doctor, rather than change course completely. Cancer patients seeking a second opinion might want another perspective from a specialist, or they might not feel a connection with their doctor. The treatment plan typically depends on an array of variables beyond the cancer diagnosis itself. For example, if a patient has other preexisting conditions or health concerns, that could influence their treatment plan. Also, each doctor or hospital has access to different resources and equipment. In more serious cases, someone might just want to make sure they've explored all options before going down the path of an aggressive treatment plan. 
Whatever the reason, it's important to offer workplace support for employees with cancer. When an employee receives a second opinion, they are empowered to make more informed decisions about their treatment plan and what's ultimately best for themselves and their family.  
As an employer, what is your role in supporting an employee's decision to get a second opinion?
The National Comprehensive Care Network (NCCN) has created a helpful employer toolkit that provides guiding principles for promoting high-quality cancer care among your employees. One of the most important guiding principles outlined in the toolkit is to promote the most appropriate, value-based use of healthcare resources. This includes encouraging employees to get a second opinion "before any surgery, starting a new line of therapy, or beginning radiation treatment," as appropriate. 
To make that possible for employees who are on your company's medical plan, employers should require insurance carriers to cover at least one second opinion. Given the nuances between different types of cancers, it's important that this second opinion is delivered by a major cancer center specializing in that employee's specific type of cancer. You should also consider a medical plan that provides coverage for "supplemental diagnostics, genetic testing, genomic testing, and other services required for giving a sound opinion." 
How can you go about getting a second opinion?
One of the biggest barriers to people seeking a second opinion is fearing how their doctor will react. In fact, second opinions are common, encouraged, and expected. The American Cancer Society provides some helpful prompts for bridging that conversation with your doctor. Click here for some sample talking points.  
The process of getting a second opinion can feel overwhelming – understanding what to expect, determining where to go, making sense of the results and even, in some cases, reconciling when the first and second opinions disagree. As your partner, CancerBridge can be your employee's first point of contact to help guide them through the process, making sense of complicated information during a difficult time. 
Experts who care, for employers who care.
Schedule a consultation and learn how we can integrate with your current benefits package. 
Give your employees the support they need from experts who care.
Learn how you can integrate CancerBridge into your existing benefits package.
Schedule a Consultation